Amarr Olympus Garage Doors
When getting a garage door, aside from aesthetics, one should also take into consideration the added layer of protection it brings to a home. This is most especially for homes where garage doors serve as another entryway.
For needs like these, there is no better garage door to do the job but Amarr® Olympus. It provides the ultimate protection in all aspects  from durability, to superior insulation. Your homes would be safe from all corners. We offer a wide variety of Amarr custom garage doors.
With triple-layer construction and superior insulation R-value of 13.35 or 19.40, the Amarr Olympus collection are durable, low-maintenance doors that give you the ultimate in quiet operation and energy efficiency.
Features & Options
Constructions
Available in Triple-layer construction with 1-3/8″ or 2″ polyurethane insulation for door R-values of 13.35 – 19.40.
Heavy-gauge, nominal steel is coated in a 5-layer paint system for long-lasting durability.
Available with WindPro wind load reinforcement specifically built to withstand specific high-wind pressures to meet local building codes.
Design
Superior energy efficient, permanent, stamped steel traditional (2) and modern (1) designs; Long-lasting, factory finished paint colors (8) including Amarr Color Zone with over 800 Sherwin-Williams colors to choose from; Windows are available in DecraGlass or double-strength, obscure, Frost, Dark Tint or insulated glass options for desired visible light transmission (VLT) and design; DecraTrim window inserts (6) for complementary design to your home.
Warranty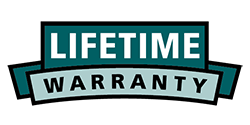 Environmental Assurance
Amarr garage doors are CFC, HFC & HCFC free, have zero Ozone Depletion Potential (ODP), zero Global Warming Potential (GWP) and comply with environmental laws and regulations.
Short Panel

Long Panel

Flush Panel
DecraTrim Window Inserts
Stockton SP

Prairie SP

Cathedral SP

Cascade SP

Waterford SP

Wagon Wheel SP

Sunray SP

Full Sunray SP

Five Piece Sunray SP

Stockton LP

Prairie LP

Cathedral LP

Cascade LP

Waterford LP

Wagon Wheel LP

Sunray LP

Full Sunray LP

Thames LP

Arched Thames LP

Moonlite LP
DecraGlass™ Windows
Victorian SP

Heartland SP

Mission SP

Jardin SP

Trellis SP

Victorian LP

Heartland LP

Mission LP

Jardin LP

Trellis LP
Glass Color
Clear

Obscure

Frost

Dark Tint
Window Options
Closed LP

Clear LP

Mosaic LP

Stockton LP

Prairie LP

Cathedral LP

Cascade LP

Waterford LP

Wagon Wheel LP

Sunray LP

Thames LP

Arched Thames LP

Moonlite LP

Victorian LP

Heartland LP

Mission LP

Jardin LP

Trellis LP
Colors
True White

Almond

Wicker Tan

Sandtone

Dark Brown

Black

Walnut

Mahogany
Door Designs
SP0 – Short Panel – Short Panel

SPC – Short Panel – Short Panel Clear

SPO – Short Panel – Obscure SP

SPWF – Short Panel – FROST

SPWD – Short Panel – Dark Tint

SP20 – Short Panel – Short Panel Stockton

SP21 – Short Panel – Short Panel Prairie

SP22 – Short Panel – Short Panel Cathedral

SP23 – Short Panel – Short Panel Cascade

SP25 – Short Panel – Short Panel Waterford

SP26 – Short Panel – Short Panel Wagon Wheel

SP27 – Short Panel – Short Panel Sunray

SP28 – SHORT PANEL – FULL SUNRAY

SP54 – Short Panel – Short Panel Victorian

SP70 – Short Panel – Short Panel Heartland

SP71 – Short Panel – Short Panel Mission

SP75 – Short Panel – Short Panel Jardin

SP76 – Short Panel – Short Panel Trellis

LP0 – Long Panel – Long Panel

LPC – Long Panel – Long Panel Clear

LPO – Long Panel – Obscure LP

LPWF – Long Panel – FROST

LPWD – Long Panel – Dark Tint

LP20 – Long Panel – Long Panel Stockton

LP21 – Long Panel – Long Panel Prairie

LP22 – Long Panel – Long Panel Cathedral

LP23 – Long Panel – Long Panel Cascade

LP24 – Long Panel – Long Panel Moonlite

LP25 – Long Panel – Long Panel Waterford

LP26 – Long Panel – Long Panel Wagon Wheel

LP27 – Long Panel – Long Panel Sunray

LP28 – LONG PANEL – FULL SUNRAY

LP30 – Long Panel – Long Panel Thames

LP31 – Long Panel – Long Panel Arched Thames

LP54 – Long Panel – Long Panel Victorian

LP70 – Long Panel – Long Panel Heartland

LP71 – Long Panel – Long Panel Mission

LP75 – Long Panel – Long Panel Jardin

LP76 – Long Panel – Long Panel Trellis
Mosaic Window Door Designs
SP0 – Short Panel – Short Panel

SPC – Short Panel – Short Panel Clear

SPO – Short Panel – Obscure SP

SPWF – Short Panel – FROST

SPWD – Short Panel – Dark Tint

SP20 – Short Panel – Short Panel Stockton

SP21 – Short Panel – Short Panel Prairie

SP22 – Short Panel – Short Panel Cathedral

SP23 – Short Panel – Short Panel Cascade

SP25 – Short Panel – Short Panel Waterford

SP26 – Short Panel – Short Panel Wagon Wheel

SP27 – Short Panel – Short Panel Sunray

SP28 – SHORT PANEL – FULL SUNRAY

SP54 – Short Panel – Short Panel Victorian

SP70 – Short Panel – Short Panel Heartland

SP71 – Short Panel – Short Panel Mission

SP75 – Short Panel – Short Panel Jardin

SP76 – Short Panel – Short Panel Trellis

LP0 – Long Panel – Long Panel

LPC – Long Panel – Long Panel Clear

LPO – Long Panel – Obscure LP

LPWF – Long Panel – FROST

LPWD – Long Panel – Dark Tint

LP20 – Long Panel – Long Panel Stockton

LP21 – Long Panel – Long Panel Prairie

LP22 – Long Panel – Long Panel Cathedral

LP23 – Long Panel – Long Panel Cascade

LP24 – Long Panel – Long Panel Moonlite

LP25 – Long Panel – Long Panel Waterford

LP26 – Long Panel – Long Panel Wagon Wheel

LP27 – Long Panel – Long Panel Sunray

LP28 – LONG PANEL – FULL SUNRAY

LP30 – Long Panel – Long Panel Thames

LP31 – Long Panel – Long Panel Arched Thames

LP54 – Long Panel – Long Panel Victorian

LP70 – Long Panel – Long Panel Heartland

LP71 – Long Panel – Long Panel Mission

LP75 – Long Panel – Long Panel Jardin

LP76 – Long Panel – Long Panel Trellis