Amarr Heritage Carriage House Garage Doors
Enduring style in heavy-duty, low-maintenance steel.
Built with heavy gauge, durable steel in carriage house designs, the Amarr Heritage Carriage House collection provides low-maintenance, great looks for years to come.
Features & Options
Design
Heavy-duty 24ga steel with permanent, stamped carriage house designs (4) and Lifetime warranty; Long-lasting, factory finished paint colors (8) including Amarr Color Zone with over 800 Sherwin-Williams colors to choose from; Windows are available in DecraGlass designs (9) or double-strength, obscure, Frost, Dark Tint or insulated glass options for desired visible light transmission (VLT) and design; DecraTrim window inserts (1) for complimentary design to your home; Optional decorative hardware for enhanced carriage house door design.
Warranty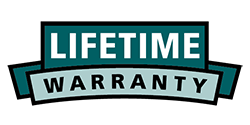 Environmental Assurance
Amarr garage doors are CFC, HFC & HCFC free, have zero Ozone Depletion Potential (ODP), zero Global Warming Potential (GWP) and comply with environmental laws and regulations.
Bead Board

Long Bead Board

Recessed
DecraTrim Window Inserts
Stockton LP

Prairie LP

Cathedral LP

Cascade LP

Waterford LP

Wagon Wheel LP

Sunray LP

Full Sunray LP

Thames LP

Arched Thames LP

Moonlite LP
DecraGlass™ Windows
Victorian LP

Heartland LP

Mission LP

Jardin LP

Trellis LP
Glass Color
Clear

Obscure

Frost

Dark Tint
Decorative Hardware
Versailles

Canterbury

Blue Ridge

Alpine

Castle Rock

Maple Creek

Nottingham

Clavos
Window Options
Closed LBB

Clear LP

Stockton LP

Prairie LP

Cathedral LP

Cascade LP

Waterford LP

Wagon Wheel LP

Sunray LP

Thames LP

Arched Thames LP

Moonlite LP

Victorian LP

Heartland LP

Mission LP

Jardin LP

Trellis LP
Colors
True White

Almond

Sandtone

Dark Brown

Black

Walnut

Mahogany
BB0 – Bead Board – Bead Board

BBC – Bead Board – Long Panel Clear

BBO – Bead Board – Obscure LP

BBWF – Bead Board – FROST

BBWD – Bead Board – Dark Tint

BB20 – Bead Board – Long Panel Stockton

BB21 – Bead Board – Long Panel Prairie

BB22 – Bead Board – Long Panel Cathedral

BB23 – Bead Board – Long Panel Cascade

BB24 – Bead Board – Long Panel Moonlite

BB25 – Bead Board – Long Panel Waterford

BB26 – Bead Board – Wagon Wheel

BB27 – Bead Board – Long Panel Sunray

BB28 – Bead Board – Full Sunray

BB30 – Bead Board – Long Panel Thames

BB31 – Bead Board – Long Panel Arched Thames

BB54 – Bead Board – Long Panel Victorian

BB70 – Bead Board – Long Panel Heartland

BB71 – Bead Board – Long Panel Mission

BB75 – Bead Board – Long Panel Jardin

BB76 – Bead Board – Long Panel Trellis

LPBB0 – LP Bead Board – LP Bead Board

LPBBC – LP Bead Board – LP Clear

LPBBWF – LP Bead Board – Frost

LPBBWD – LP Bead Board – Dark Tint

LPBB20 – LP Bead Board – LP Stockton

LPBB21 – LP Bead Board – LP Prairie

LPBB22 – LP Bead Board – LP Cathedral

LPBB23 – LP Bead Board – LP Cascade

LPBB24 – LP Bead Board – LP Moonlite

LPBB25 – LP Bead Board – LP Waterford

LPBB26 – LP Bead Board – LP Wagon Wheel

LPBB28 – LP Bead Board – Full Sunray

LPBB27 – LP Bead Board – LP Sunray

LPBB31 – LP Bead Board – LP Arched Thames

LPBB30 – LP Bead Board – LP Thames

LPBB54 – LP Bead Board – LP Victorian

LPBB70 – LP Bead Board – LP Heartland

LPBB71 – LP Bead Board – LP Mission

LPBB75 – LP Bead Board – LP Jardin

LPBB76 – LP Bead Board – LP Trellis

RE0 – Recessed – Recessed

REC – Recessed – Long Panel Clear

REO – Recessed – Obscure LP

REWF – Recessed – FROST

REWD – Recessed – Dark Tint

RE20 – Recessed – Long Panel Stockton

RE21 – Recessed – Long Panel Prairie

RE22 – Recessed – Long Panel Cathedral

RE23 – Recessed – Long Panel Cascade

RE24 – Recessed – Long Panel Moonlite

RE25 – Recessed – Long Panel Waterford

RE26 – Recessed – Long Panel Wagon Wheel

RE27 – Recessed – Long Panel Sunray

RE28 – Recessed – Full Sunray

RE30 – Recessed – Long Panel Thames

RE31 – Recessed – Long Panel Arched Thames

RE54 – Recessed – Long Panel Victorian

RE71 – Recessed – Long Panel Mission

RE70 – Recessed – Long Panel Heartland

RE75 – Recessed – Long Panel Jardin

RE76 – Recessed – Long Panel Trellis