Amarr Classica Full View Garage Doors
Contemporary design combined with energy efficient performance.
The three-section tall Amarr Classica Full View garage door brings natural lighting to your interior space with the largest windows available in an Amarr steel garage door. The contemporary design combined with polyurethane insulated steel door provides years of energy efficient performance.
Features & Options
Construction
Available in Triple-layer construction, with a variety of full view glass options.
2″ polyurethane insulation for a door R-value of 13.35.
Heavy-gauge steel is coated in a 5-layer paint system for long-lasting durability.
Available with WindPro wind load reinforcement specifically built to withstand specific high-wind pressures to meet local building codes.
Design
Full View garage door with large windows allow for maximum natural light; Long-lasting, factory finished paint colors (12) including Amarr Color Zone with over 800 Sherwin-Williams colors to choose from; Windows are available in DecraGlass designs (3) or double-strength, obscure, Frost, Dark Tint or insulated glass options for desired visible light transmission (VLT) and design; DecraTrim window inserts (6) for complementary design to your home.
Warranty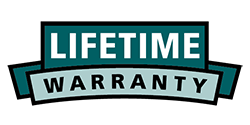 Environmental Assurance
Amarr garage doors are CFC, HFC & HCFC free, have zero Ozone Depletion Potential (ODP), zero Global Warming Potential (GWP) and comply with environmental laws and regulations.
Full View
Glass Color/ Window Options
Clear

Obscure

Frost

Dark Tint
Colors
True White

Almond

Wicker Tan

Sandtone

Terratone

Dark Brown

Black

Charcoal Gray

Weathered Gray

Golden Oak

Walnut

Mahogany